The energy transition. The challenges in changing elderly care. The transformation of healthcare in general. The changing role of local governments. You name it.
Looking at these issues, three underlying challenges can help 'how' to deal with this.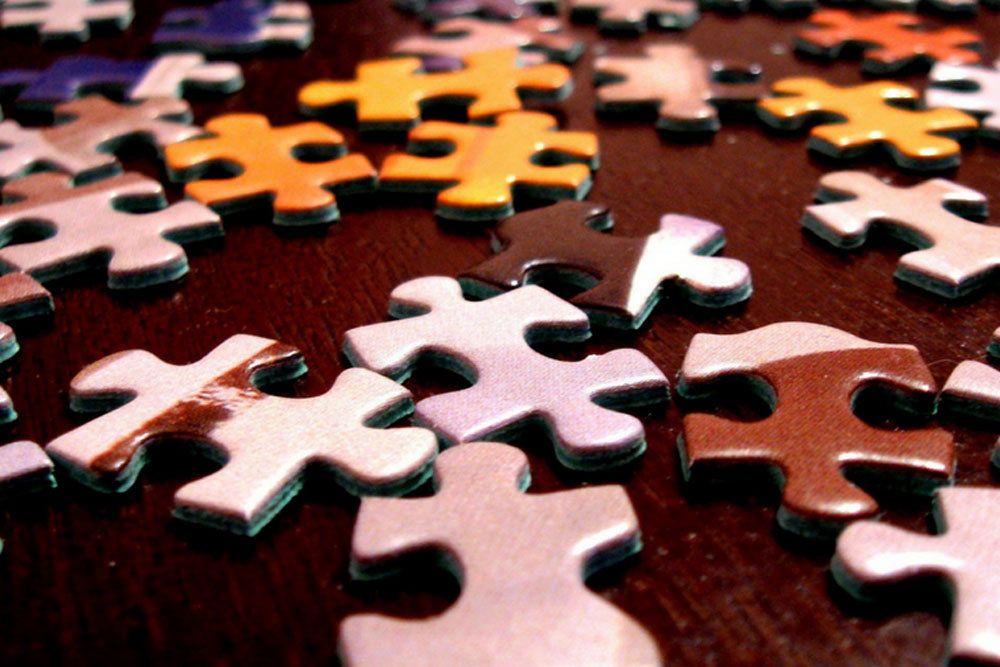 Societal issues cannot be solved within one organization. You will have to find leaders who want to work across organizational boundaries. You will have to work with these leaders to tackle these issues together with the target group, and with the people who are involved. This calls for a change from traditional project management to a designer mindset that is about iterating & experimenting. And in which you work from the (latent) needs and generate & implement ideas together with residents. Finally, you will have to start locally. With a concrete issue, a clear target group, and a workable coalition.
To sketch an example of a Socio-Societal issue, more and more elderly people continue to live at home. The aging population continues to increase. We cannot make it with the current possibilities. The challenge lies in developing new residential care concepts for this target group.
Across organizational boundaries
In this example, different interests come together. Different roles, and different social functions. Think of the directing function of the municipalities. The care task of the care institutions. But also the development power of housing corporations or real estate developers. Only by involving all stakeholders, the entire ecosystem, you can generate the right solutions. It is about looking at the common interest, the social interest.
Coalitions of organizations & leaders will be formed on this. Coalitions that are driven by commonality in the ambition, of the mission. Coalitions with leaders who have the mandate to make choices.
Together with the target group, the people concerned
In this day and age, it is no longer possible to come up with solutions for these issues without involving residents. The reason for this is that if you want to develop widely supported solutions, you have to put residents in creation mode themselves. Let them come up with their own ideas.
No, not if the policy has already been written or to test propositions in the final phase. You will achieve the best results if you make your target group – the people who have an interest in the issue – part of the process right from the start. I often hear within municipalities, for example, 'yes, but residents don't know what they want'. Or even worse 'residents don't know what's good for them'.
Nonsense. Have an open conversation. Ask what they think is important. Let go of your own idea about what you think is important. And if you struggle to get the right information on the table; in the design world, there are various tooling aimed at exploring the latent needs of the inhabitants. But this does require a significant mindset shift.
We will have to move away from 'traditional' project management. And when designers start looking at the process. As Action Researchers. And to embrace the complexity of this. This complexity often hides the most valuable solution. A solution that can act as a lever for the system.
Local
'hHow can we scale this up to other municipalities, or other districts?' To answer very simply: that is not possible. You can only implement this process locally, with the actual residents, with the formed coalition. Someone recently told me that it can only be used 'hyper locally'.
The reason for this is actually quite simple. Different cities, different residents, different coalitions, different needs, different solutions. An idea that turned out to be brilliant in Deventer turns out to be an outright mistake in Breda.
You don't have to reinvent the wheel every time. But you have to invest to re-spoke the wheel every time.
SocialDesign
In organizations, you always hear 'It has to be done as quickly as possible, at the lowest possible cost'. We will have to realize that these issues will not be resolved overnight. These are often challenging routes. You will have to enter into a 'relationship' with the relevant target group. That is why leadership is such a crucial factor in this. Only leaders who feel they want to work on a certain issue, who dare to take it on; will bring about changes.
Processes to guide these issues fall under Social Design. For forming a coalition with a common mission, a Future Search or Theory-U are the perfect processes and using Design and Action Research tooling to involve residents.
Processes that work iteratively, are aimed at experimenting, working together, having fun, making mistakes, and achieving success. Processes with an emphasis on dialogue, openness, on vulnerability. Processes in which your own awareness and your own personal development are the most important path to cooperation, to a solution. Only by seeing what your beliefs are and letting them go, you can see what is really important to someone else.
Do you need help
with your change & transformation challenges?
SPRING TODAY provides the Change & Transformation experts who speak the language of the organization and understand the challenges and complexity of the context. They connect, create movement and set a route to "the organization of tomorrow!''